Five things that are making me happy right now...
Honking Doors.
Recently, I went to get something out of the freezer in the garage and when I shut the door I heard this sound that was exactly like a bus horn blaring. Turns out there is a basket of toys on top of the freezer and now every time we shut the door it honks. And no, I'm not touching those toys. It makes me smile every time.
Kashi Oatmeal Dark Chocolate Chip Cookies
. These are super yummy, hearty little cookies. Only two Weight Watcher points they are also a healthy snack. Plus, the big bonus... They have automatic portion control. You really can only eat just one. They have a ton of fiber, so just trust me on this.
Trish McEvoy #9 - Blackberry Vanilla Musk
. Have I mentioned that I'm not HR for the first time in fifteen years? The new role plus working in a tiny office equals - I get to wear perfume again. And this scent - oh, I am in love with it. Happiness!
Singing
this Billy Joel song
to Elyse
. The song is called "Goodnight My Angel". Babies grow up so fast, I don't want to waste a single second with my daughter. We recline in her pink chair and listen to lullabies together as she goes to sleep. This one really gets to my heart. I love holding her close, inhaling her sweet smell, and looking at the stars spread across her ceiling form her
ladybug nightlight
.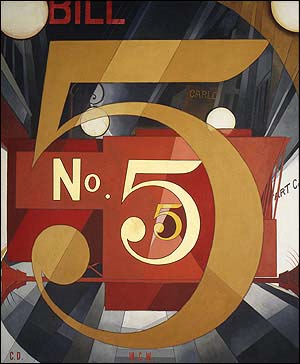 Adding brown rice to my salad
. My friend Melinda and I ate at this quaint bakery downtown last weekend and she had brown rice salad with tuna. It was tuna salad, brown rice with arugula - delicious and healthy! I never thought of adding rice to my salad. This
plus a recipe from my friend Linda
inspired me. I made some chicken salad this week with almonds, cranberries and brown rice over raw spinach with crumbled bacon on top. I have to say - it was delish!